We supply commercial, laboratory and residential distillers to the entire world, including Canada.  We've been producing distillation systems for over nearly 50 years.  We make a variety of units from small portable home distillers to large networked systems.  Our water distillers can produce lab grade water 1, 2 or 3 if selected (please call to discuss grades and needs).
[box type="info" size="large" style="rounded"]For personal service please call us at 402-467-9300 or email us at info@mypurewater.com.[/box]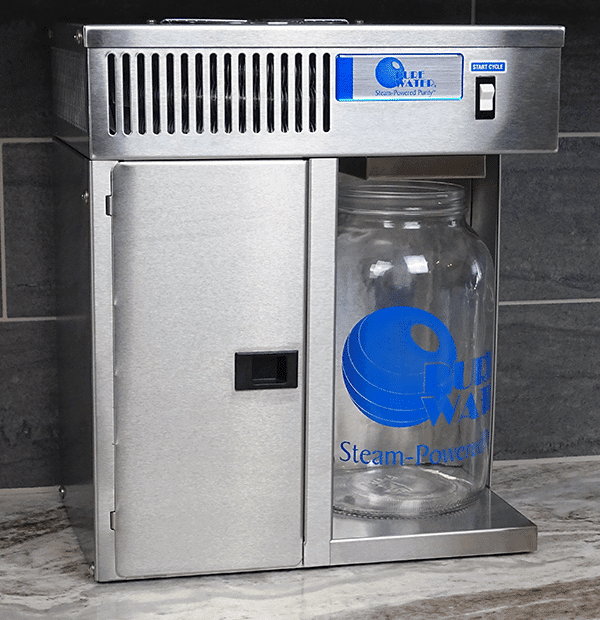 The Mini Classic CT is a manual water distiller, similar to a coffee maker.  You add water to the boiling tank and then, in about 3 1/2 hours, 3 litres of water is produced.  Jars come with a convenient pouring lid.  This is the perfect unit for one or two people, a summer home or even an RV.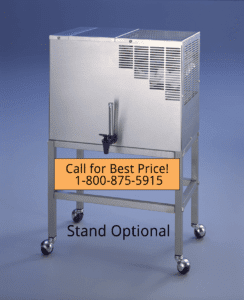 The Midi Classic produces up to 26 litres gallons of distilled water daily and can store 18 litres daily.  It is perfect for a a home or small office, for drinking or cooking.  If you are interested in this unit, please call us.  A demand pump is optional so that you can locate this unit wherever it is convenient and pump the water to a faucet/s in another location.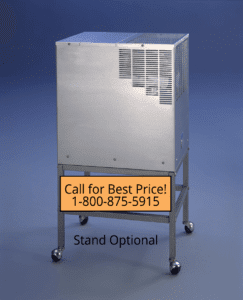 The Mega Classic Distiller produces up to 45 litres a day and can store up to 37 litres a day.  The Mega is great for a large family or any office.  This unit also has an optional stand and demand pump so that you can put this unit in a remote location and pump water to a faucet/s elsewhere in the building.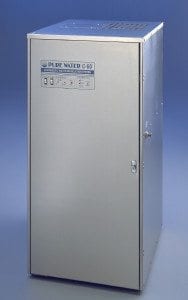 The C-50 Commercial Water Distiller produces up to 189 litres of water per day and can store up to 189 litres.  Uses for this unit include: schools, hospitals, daycares, restaurants, hair salons, coffee shops, pharmaceutical companies, printing companies, factories, assisted living facilities and many more.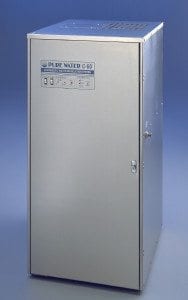 The C60/75 produces up to 227 litres of distilled water daily with a storage capacity of 284 litres.  The C-60/75 provides high quality steam distilled water for commercial and institutional applications.  Some features of this unit are: Automatic Drain, Water Quality Monitor, Built-In Pump, Hour Meter, Leak Shut Down, Drain Water Cooling, and Feedwater PreHeat.
[hr]
Pure Water Scientific

The Pure Water Scientific line is specifically made for laboratory use.  Our distillers are self-contained, heavy duty equipment that includes a water distiller, storage tank, leak detection controls, delivery pump, and a lockable doors.  Our sturdy design and automatic drain mean long-life with very little maintenance.
[hr]
Customized / Networked Systems
We can customize any distillation system to fit your specific needs.  Call us or email us at info@mypurewater.com for details.