Pure Water Distillers provide medical facilities with 24/7 protection against potential microbiological and chemical contamination of water supplies.
Pure Water Brands have been manufacturing water distillers for hospitals and medical facilities for over fifty years worldwide.  Pure Water distillers provide the ultimate in protection against microbiological and chemical contamination of water supplies. Pure Water is the leading manufacturer and authority on steam-distillation technology, which is the only technology that can offer the following.
High-purity water without reliance on filters
No drop-off in purity over time
Can be used on biologically contaminated water
Biosecure™ water due to prolonged boiling and phase-change steam separation
Permanent air-gaps built into the process to prevent cross-contamination
Recommended by FEMA, the American Red Cross, and the American Water Works Association
We provide a large range of commercial water distillation systems for hospitals and medical facilities.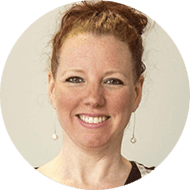 Request a Quote
Quality Drinking Water for Medical Staff
Key employees and first responders should only consume Biosecure™ Water to ensure that they maintain their health to respond to intentional and non-intentional water contamination emergencies. As we learned from the 1993 cryptosporidium outbreak in Milwaukee, a significant biological occurrence can happen without warning. Hospitals and medical facilities are heavily relied upon during these episodes. As a result of this outbreak, over 400,000 people became sick, and more than 100 people died. It's not enough to react to such events because the cause of the illness is often not known for weeks. During these critical times, personnel may also have gotten sick. Protect your staff beforehand by providing your team with Biosecure™ Water supplied by a Pure Water distiller.
Clean Healthy Drinking Water for Patients
Many high-risk patients are vulnerable to contaminants found in tap water and require a higher level of protection from microbiological contamination. During the 1993 cryptosporidium outbreak, patients admitted to the hospital received the same contaminated water that caused their illness in the first place, which resulted in numerous deaths. High-risk patients, including newborns, should always receive Biosecure™ Water while at the hospital.
Distilled Water for Laboratories
For 50 years, our water distillers have been used in laboratories worldwide to produce high-purity distilled water. Not only are our stainless steel systems durable and reliable, but they waste much less water and are less expensive than other brands of laboratory water distillers. Our water distillers can be configured to meet any grade of water you need.
Request a Quote
High Purity Water for Autoclaves
Autoclaves require distilled water for long life and proper operation. Pure Water Distillers provide a simple solution for producing the highest purity water for autoclaves.
Distilled Water for Dialysis
We provide systems that produce high-purity water for dialysis, especially as it pertains to in-home dialysis. In-home dialysis systems often have difficulty handling the considerable variation in water quality. We have extensively researched one of our water distillers to provide high-purity pretreatment for in-home dialysis systems (the NXStage system in particular). Our water distillers are proven effective at delivering high-purity water.
Distilled Water for CPAP Machines, Scrub Stations & More
Pure Water Brands provides pure distilled water for CPAP Machines, scrub sinks, other medical devices, and more.
Water for Emergency Preparedness
Since hospitals are the focal point of all community emergencies, a secure water supply should be one of the most important considerations for public safety. Pure Water Distillers provide the highest level of security during emergencies and can be used on biologically contaminated water supplies. In fact, US Embassies are using pure Water distillers worldwide. Embassies are particularly vulnerable to terrorist attacks. Embassy personnel has found that steam distillation offers the best level of water protection within the embassy itself and for embassy residences.
Request a Quote