The Best Tea
I'm going to say something here that may surprise you.  The best cup of tea is made with freshly produced distilled water! I've spent some time in the tea industry and I absolutely love it. If you think gourmet coffee drinkers have passion for their craft, you haven't seen anything like tea connoisseurs. True tea experts know their stuff as much as a wine expert. Let me clarify this last statement a little though; they know their stuff about tea but the vast majority know very little about water. Since a cup of tea is 99% water, a lack of knowledge about water is a serious deficit and using the kind of water you use will change the taste of the tea drastically.
A few years ago I ran an educational program at the World Tea Expo to bring the tea experts up to speed. Here are the main points regarding the best water to use for tea.
Why Water is So Important to Tea
1)      Water is water. It's H2O. The only difference between the water that comes from your tap, the water in the sewers, and sea water is that some water contains toxins, bacteria, viruses or other contaminants. The pollutants that are in water can greatly affect the flavor, smell and healthfulness of your cup of tea. The purest water is rain water and fresh glacier melt (which is basically rainwater), and distilled water.  Distilled water is produced in a process that mirrors the hydrologic cycle.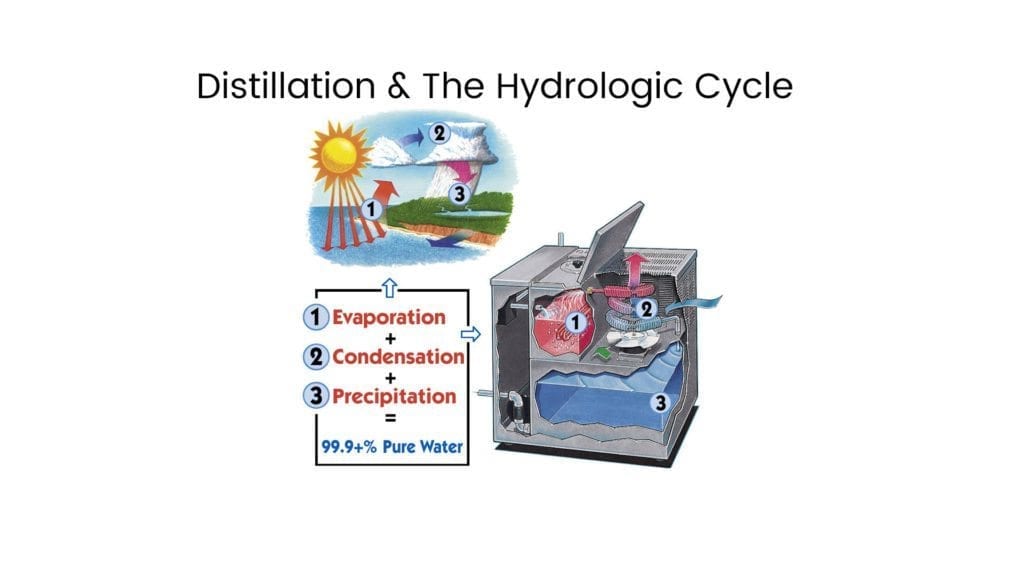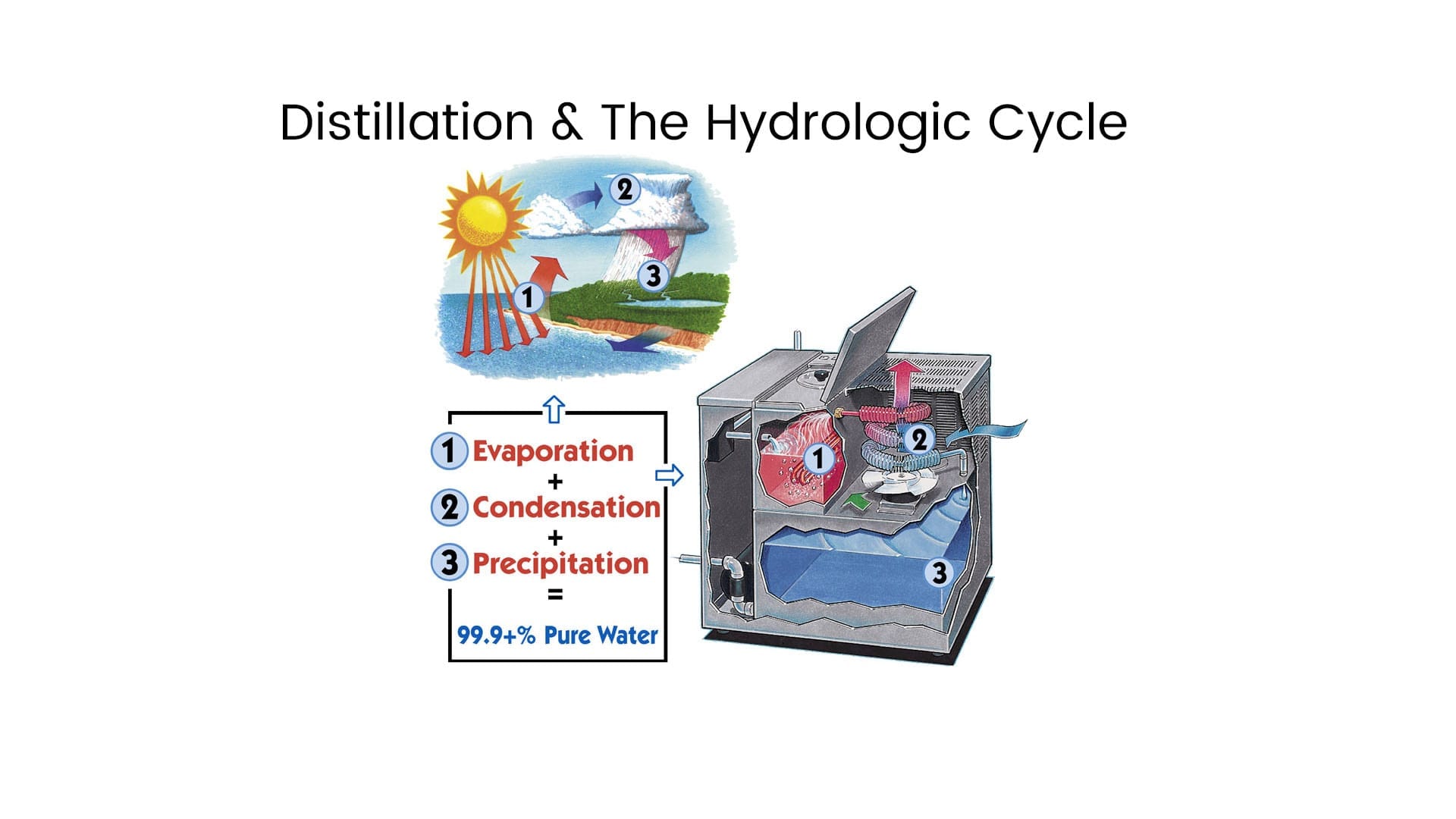 2)      There are different types of contaminants that affect flavor and healthfulness differently.  Consider how iron, lead, copper or chlorine would affect the flavor of your tea.
3)      Water quality can vary greatly from place to place and from moment to moment.  Water quality can be different daily.  What if there is construction in the area or dumping in the river that supplies your town's water?  Not only will those things ruin your tea, but they are dangerous to one's health.
4)      Even if the government says that your water is safe it may still have dangerous chemicals in it (even in surprisingly high amounts).  Flint, Michigan is an excellent example of a town that knew they had a water problem, but did not alert to public until many had already been exposed to lead.  There is no safe level of lead.
5)      The minerals in water are not necessary to bring out the flavor of tea, and in fact they can interfere with the taste.  Distilled water is like starting with a blank canvas.  It will not interfere with your tea's flavor or aroma.
6)      If you ask people what distilled water tastes like they base their knowledge on the only source of distilled water available to them, the old, stale distilled water that they get from plastic milk jugs. This is not what freshly produced distilled water tastes like because it's has been left to sit in low grade plastic for months or even years. It may also have been left in sunlight which further degrades the plastic and adds a terrible taste.  Fresh distilled water tastes amazingly fresh, clean and crisp.
7)      You will be amazed at how clear and delicious your tea is when made with distilled water.  In fact, if you are using loose tea, you can generally use less as distilled water does not interfere with the flavors.  Your tea will taste clean and bright with all the subtle notes that were meant to be enjoyed.
8)      The tea experts at the World Tea Expo were amazed at the clarity and excellent flavor produced by our water.  Distilled water is the best water to use for all teas including black tea, green tea, white teas and herbal teas.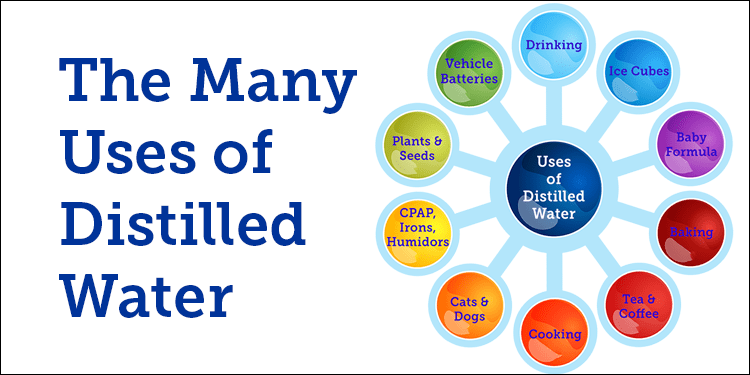 Learn more about the many uses of distilled water!
Making distilled water at home instead of lugging heavy gallons of distilled water from the grocery store is the way to go.  You can save money and the environment from large amounts of plastic waste by buying a water distiller in your home.  In addition to that, during an emergency, bottled water tends to go quite quickly.  Always be prepared with a Pure Water Home Water Distiller.
Remember that people drink tea for 1) the taste and 2) the health benefits. While many people drink herbal tea for the health benefits, consider using pure distilled water as a way to gain the many health benefits of water as well.  For those who don't enjoy drinking water, drinking non-caffeinated tea can be an excellent way to get and stay hydrated.  Although we believe that most people who hate drinking water will actually really enjoy distilled water.  It's not the water they hate, it's the chemicals and odors.  Don't ruin the health benefits of water and the taste of your tea by using tap water with impurities.