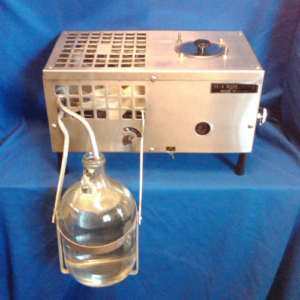 I'm going to end up this week-long series on "Why our water distillers ROCK!" with the most important point of all; purity! It's a simple fact; premium water distillers produce the purest water of any single water treatment method. Our competitors know this too, that's why they try to compete by saying that they purify the water, but not too much. They say they leave the good stuff in and take the bad stuff out; which is of course impossible and if they had any shame they'd be embarrassed to make such a ridiculous statement.
The ultimate goal, of course, is to consume water that is free from toxins. There is no treatment method that can 100% guarantee pure water, simply because there is no such thing as 100% pure water. There are fundamental differences in the core technologies however.
The most popular treatment method is filtration, which includes reverse osmosis. The problems with this technology are obvious, a) filters only remove contaminants that are larger than the pore size on the filter, b) filters deteriorate and their effectiveness decreases over time, c) filters do nothing to kill biological contaminants, and d) if there is any failure of the filter there is direct contamination of the "purified" water. Now understand that these are not minor weaknesses that companies can overcome over time by investing more money into R&D, but rather these are fundamental problems that are inherent in the technology!
Distillation is not perfect either, but it's the absolute best water purification system on the market today. Here's why; a) distillation boils the water which is an extremely effective method for killing biological contaminants, b) distillation collects only the pure water vapor and cools it down into pure distilled water in a separate container. This is important for two reasons; first, there is an air gap between the incoming water and the purified water which is an added layer of protection. Second, this process doesn't rely upon a filter but rather a physical law of nature, meaning that the process of evaporating water is a process that has stayed the same since the beginning of time. As a result, c) distillation produces high purity water on a consistent basis for as long as the water distiller operates.
So, back to this 40 year old water distiller that has produced over 43,800 gallons of distilled water. This 40 year old distiller today is producing the same high-purity water as it did 40 years ago! It will continue to do so because this is the nature of distillation. This is why our water distillers ROCK!