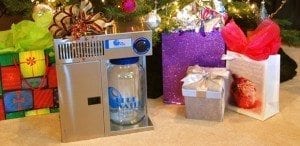 Are you looking to do something really meaningful for your loved ones? This year, instead of just getting superficial stuff, give your family the best gift of all; the gift of health! A Pure Water Distiller is an excellent investment that will benefit each person in your family for their entire life.
With a Pure Water Distiller you will be providing your family with the ultimate protection from the harmful toxins that are increasingly common in our water supply. The fact is that you don't know what is in your water and neither does the government. Study water pollution articles for the next 10 days and you will finally dispel the illusion that the government is protecting you.
I'm sure that you will agree with me that there is nothing more important than the health of your family! A Pure Water Distiller is a true gift of love for your family.