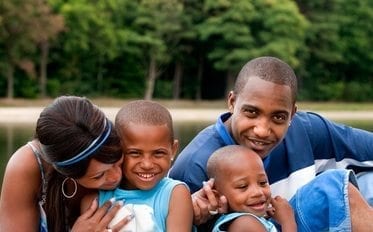 1)    UNDERSTAND THE "WHY"
Why = Motivation. Do you understand why it's so important to take action to protect yourself from toxins in water? If you think that tap water is fine and that talk of protecting yourself from toxins is overblown, then you simply haven't done enough research. If however, you've done your research you will find the motivation to protect your family from the toxins in your water. This blog is a very good resource for learning about water contamination.
2) UNDERSTAND THAT THERE ARE DIFFERENT TYPES OF CONTAMINANTS.
Occasionally I hear the comment, "I don't want to clean my water because by exposing myself to the germs in my water I'll build up an immunity." Whether this approach is stubborn or brave, it's certainly misguided. Water contamination is not one-dimensional. There are in fact five major types of water contamination; particulates, toxic metals, radioactive metals, biological contaminants and organic compounds. Each type of contaminant can be dangerous in different ways. Biological contaminants, such as hepatitis, E. coli, cryptosporidium, cholera, typhoid, etc. can be very dangerous and can make you sick immediately. Toxic metals such as lead and arsenic build up in your body and can cause harm over a long period of time. The same is true of radioactive contaminants. Organic compounds (petroleum based), such as dioxin and PCBs, are among the most poisonous elements in the world. Oh, and by the way, no matter how much lead or dioxin or uranium you consume, you won't build up an immunity.
3) SEE BEYOND THE SAFE DRINKING WATER ACT.
Do you think that the government keeps your water safe? Of the more than 85,000 contaminants that the EPA recognizes in our environment, our government only regulates about 100 contaminants. So when the government says that your water is "safe", they are using the legal definition of the word "safe", not the English language definition. So yes, your "safe" drinking water can still contain dangerous toxins (Learn more here.)
4)      UNDERSTAND THE VULNERABILITIES.
Different people in your family have different vulnerabilities to toxins. Infants, children and unborn babies are MUCH more vulnerable to contaminants than you and your spouse are. Not only is your immune system more mature, but more importantly your brain has already gone through the complete development process. Your child's brain is so complex that it keeps growing and developing until around age 10. Certain chemicals can interfere and interrupt this vital development process and cause learning or emotional disabilities.
5) ACCEPT THAT YOU SIMPLY DON'T KNOW.
Guess what, you don't know what is in your water. Neither does anyone else. The government doesn't know nor does the salesperson selling you a water treatment product. Your mother doesn't know nor does your father. Even if you pay $1,000 for a really detailed water test, you only get a SNAPSHOT IN TIME of CERTAIN CONTAMINANTS. No one can know the full extent of what is in your water at any given time. So what does this mean? It means that you should get a broad-spectrum treatment method that takes care of contaminants that you don't know are there.