I recently wrote an article titled, "DOES IT MATTER?" in which I ask people whether it matters to them that we are the last company in the USA that makes a countertop water distiller (all others are made overseas).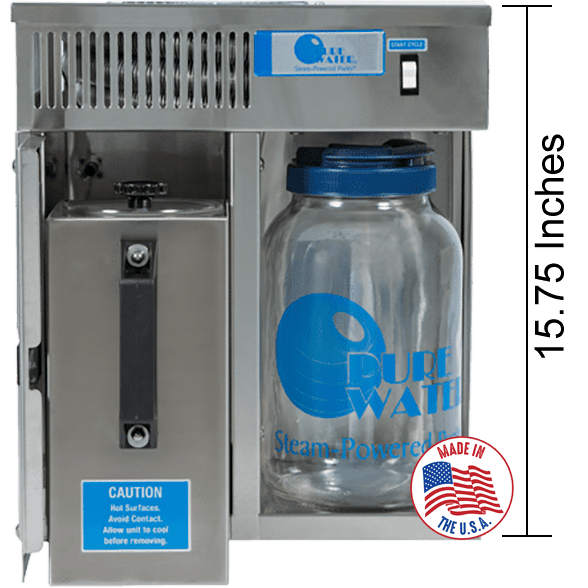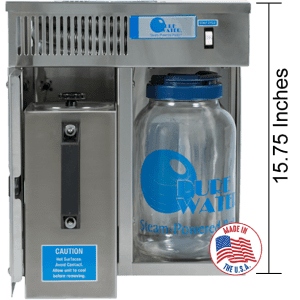 One of our dealers (Ray Biggs) responded by saying that "cheap is too expensive, I can't afford it." It's a great point Ray! He went on to say, "I used to buy batteries for my motorcycle for $45 they lasted 2 years. I bought one for $130, and it lasted 10 years; do the math. One potential customer was on his 4th brand x distiller (same brand). Some folks will never get it. I used to buy water heaters for $150 that lasted 10 years. I bought one for $250 with a lifetime warranty. I've resold used pure water distillers for more than their original purchase price. Keep up the great work!"
So here's a comparison for you…
Their product has either a 90-day or a 1-year warranty, we have a 15 YEAR WARRANTY!

Their product is expected to last about 12 to 18 months, ours should last well over 30 YEARS!

Theirs is plastic. Ours is heavy-duty stainless steel!

Theirs boils dry (which is not good), ours never boils dry.

Ours is made in the USA, theirs is made in China.

Our product lasts 10 times longer than theirs.
Yes, our countertop water distiller is slightly more expensive, initially. But over time our distiller is MUCH less expensive. So I completely agree with the statement, "cheap is too expensive, I can't afford it."
If you want to see our Mini-Classic CT, the only countertop distiller produced in the USA, not to mention the absolute best countertop water distiller on the market, click here (and then scroll down the page).