And we're thankful that you have Pure Water.
Do you have a favorite Thanksgiving dish that you look forward to every year? Maybe it's your Aunt's green bean casserole with extra crispy fried onions. Maybe your cousins make the best stuffing ever. Or maybe you just can't wait for a slice of your Mom's famous pumpkin pie.
Whatever you're having for Thanksgiving, there's something important you can bring to the table: Pure Water
We're thankful that you have pure, distilled water, and we're thankful that you share it with your loved ones! This holiday season, we want to show you our thanks.
When you take Pure Water to a family or friend gathering, snap a picture with your Pure Water jar or distiller, post it on social media, tag us, and use the hashtags #distilledwater and #purewater. We'll send you a free filter!*
Like and follow us to get the latest updates on promotions like this one! We're active on Facebook, Twitter, Instagram, YouTube, and LinkedIn.
View our V.O.C. filter selection here: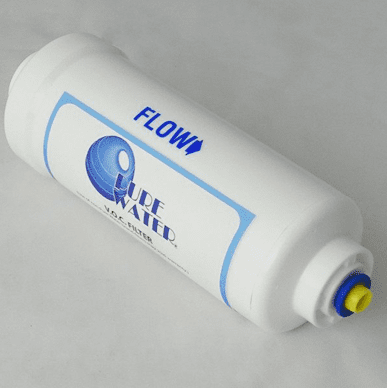 Water Distiller Filters
We carry high quality water distiller filters that are compatible with our Pure Water brand of water distillers.  Don't buy cheap copycat filters.  For example, our Mini Classic filters are sewn, not glued.
If you or your loved ones don't have a Pure Water distiller yet…
Watch this video to learn why Pure Water is so important, and watch this video to learn why distilled water is the best.
When you're ready, we're here to help. Call us at 1.800.875.5915 or email us at info@mypurewater.com with any questions.
---
*This promotion is valid for pictures shared with us between Nov. 5 – Dec. 31, 2019.
We will contact you via the social media platform you post on for your shipping address and the model of filter you need. Only one entry will be accepted per household. This free filter promotion is not open to Pure Water dealers, distributors, or employees.
We will pay for shipping within the contiguous United States. All other delivery locations will be required to pay for shipping and handling.
By participating in this promotion, participants agree that all photo submissions, attached text, and names may be used by Pure & Secure, LLC without remuneration of any kind.