Now, more than ever, everyone is thinking about their health. With the coronavirus running rampant across the world, the WHO holiday "World Health Day" is extremely relevant. Every year on April 7, World Health Day promotes healthy living. This year, the WHO is also honoring nurses and midwives for their critical roles in health care.
Learn more about World Health Day.
(Some places are doing even more to honor those in healthcare. In fact, Nebraska has even declared this Public Health Week.)
At Pure & Secure, we want to take a moment to thank all healthcare workers for working so hard and fighting on the frontlines of this pandemic – doctors, nurses, lab techs, janitorial staff… everyone in healthcare!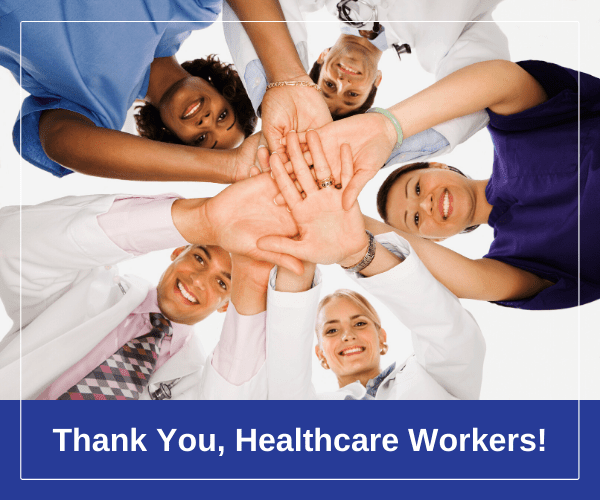 Health is a Group Effort and a Personal Responsibility
It's not just health care workers though. Behind the scenes, many others play a role in helping you stay healthy: the farmers who grow your food, the truckers who bring staples to your community, the store workers who stock shelves and serve customers, sanitation workers and trash collectors who keep our communities clean, and so on.
Of course, you also play a role in keeping yourself and your community healthy. Health is both group effort and a personal one. The choices you make have ripple effects.
Our role at Pure and Secure is to provide you with a reliable option for safe, fresh distilled water. We've seen the impact that something as seemingly simple as clean water can make. And for World Health Day, we feel it's extremely important to discuss the role clean healthy drinking water plays in your health.
Clean Healthy Drinking Water is Often Overlooked
Most people know that they should drink more water. It helps keep you happy and healthy. But often, the quality of the water is overlooked.
Every day, millions of gallons of contaminated water are pumped out of taps in the US. In fact, Americans drink around 209,000,000 glasses of unsafe water every day.
Learn why 'Mostly Safe' drinking water isn't good enough.
And did you know the most common drinking water emergency in the US is a boil water advisory? Nationwide, there are nearly 7,000 a year.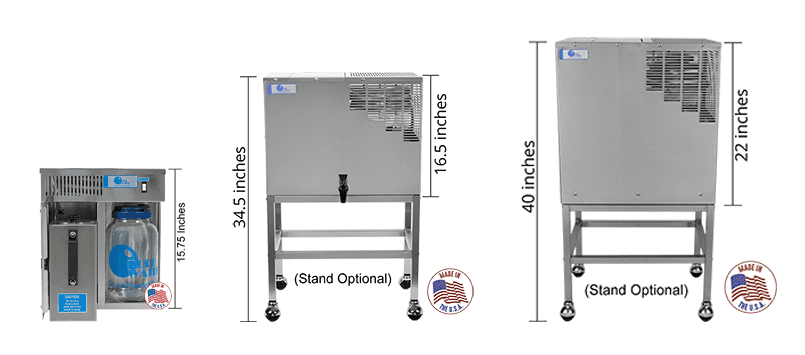 Learn why water distiller machines are the best protection from boil alerts.
Want to avoid contaminated water? Distilled water is the best kind of water to drink.
3rd-party laboratory testing proves that distilled water is virtually free of common contaminants such as nitrates, arsenic, chlorine, fluoride, lead, pesticides, uranium, biological contaminants and much more. It is healthy because it doesn't introduce added chemicals to your body.
Distilled water is hydrating and refreshing. When you distill water at home, it is also the best drinking water for the environment as there is no additional plastic waste being added to landfills or the oceans. If you care about the environment, water distillers are a fantastic way to get clean fresh water without all the plastic waste.
Learn more about why distilled water is your healthiest choice.
Take Action
This World Health Day, please take some time to consider your drinking water and the role it plays in your health.
Are you ready to take control of your own drinking water supply? Invest in protecting your health today.
If you have any questions, please email us at info@mypurewater.com or call us at 1.800.875.5915. Thank you, and be well!
---
Watercology Newsletter Sign-Up
[hubspot portal="23545771″ id="d26af347-595b-45ed-b9d7-241788009841″ type="form"]