From families who need pure, distilled drinking water to businesses who need distilled water to help produce hand sanitizer, we're working hard at our facility to produce water distillers for people who need them – now more than ever.
But we're not just stopping there. We're all in this together, and we're working hard to help as much as we can.
Thank You, Truckers!
Our work is essential, and so is our complex supply chain. We couldn't do this without help from truckers and transportation companies. We are so thankful. That's why we're putting together and distributing care packages for these heroes.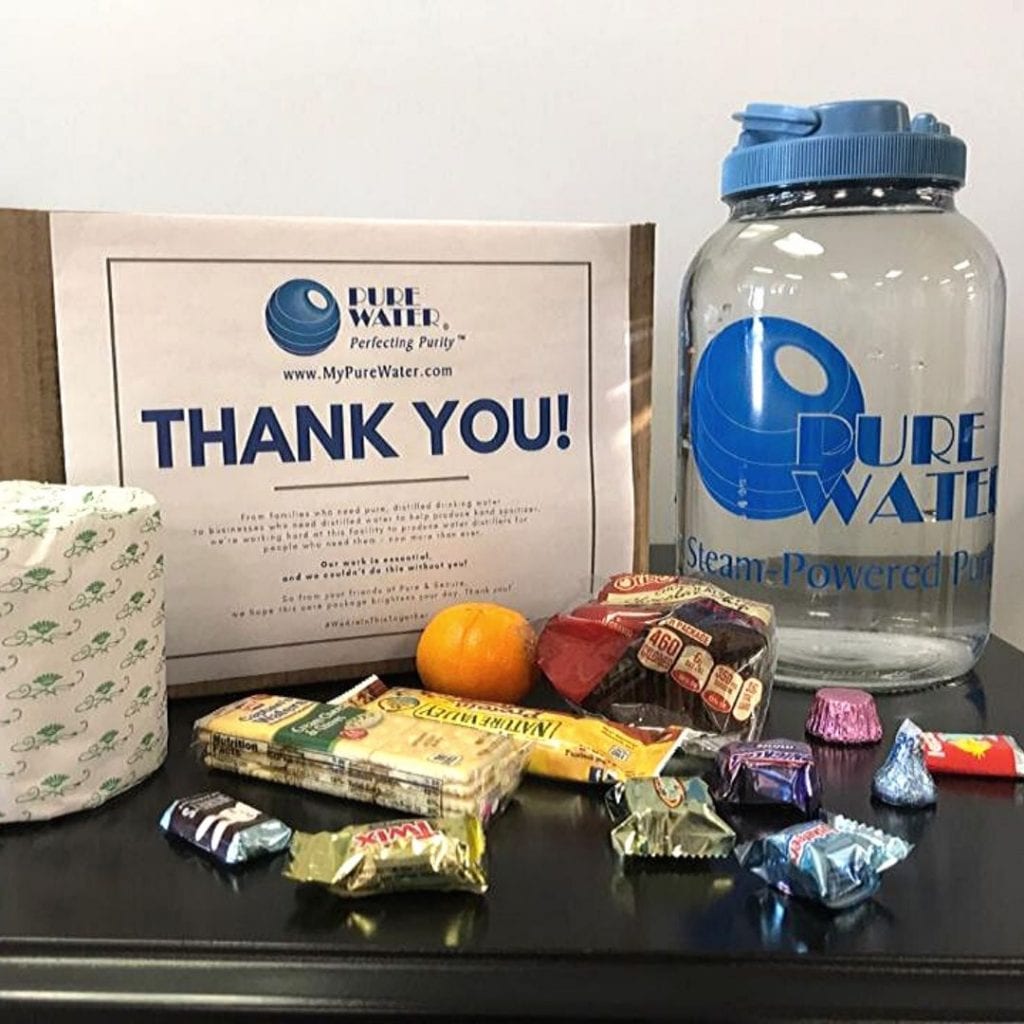 Please join us in thanking the truckers who are keeping us (and many other businesses) going strong!
Serving the Community
Many of you who follow us might know Dr. Water Eldon Muehling, who has worked here for decades. His wife Nan is now using our filters to help make masks for those in need! What a wonderful idea!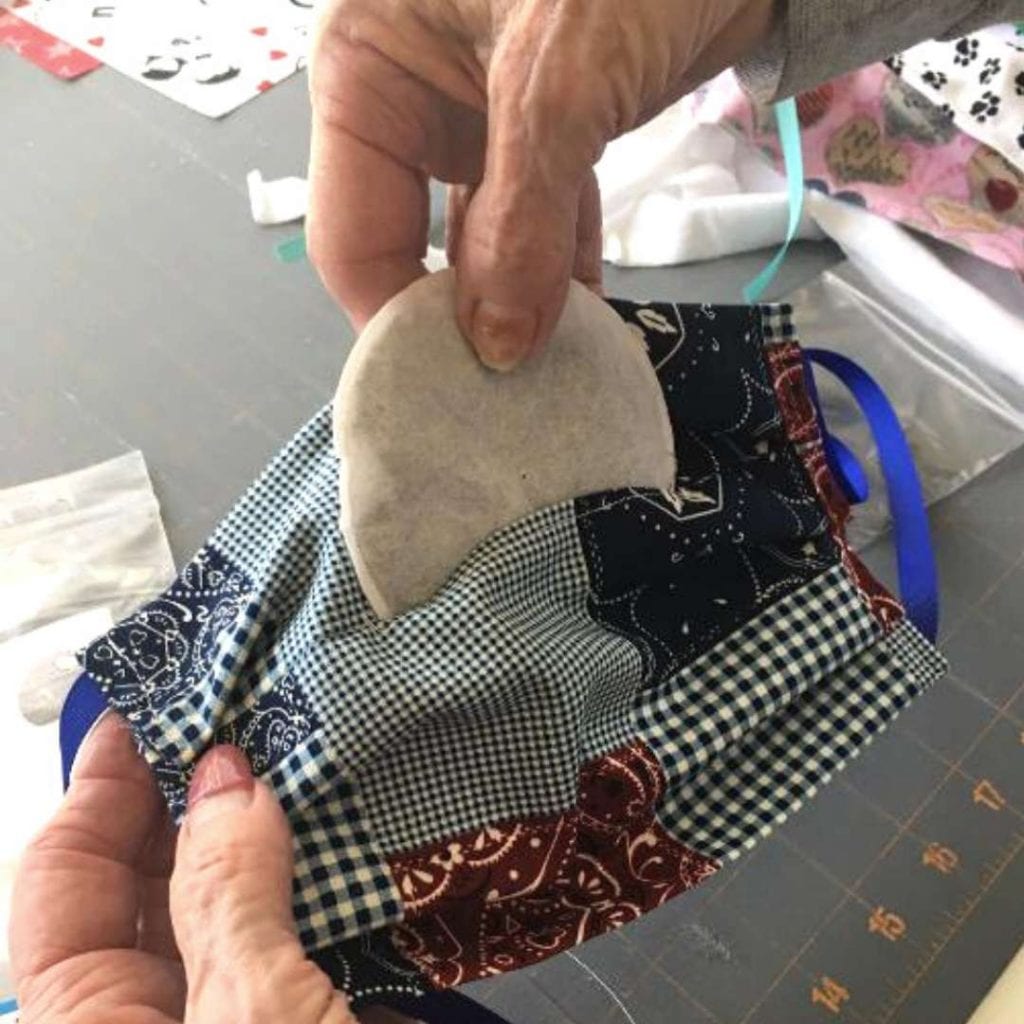 All of our Mini filters are sewn – never glued – in Lincoln, Nebraska, and Nan is a fan of the high quality. We're donating dozens of filters for this project.
The finished products are being given to at-risk community members, medical workers, essential workers and more! Thank you, Nan, for making this happen.
Partnerships Matter
Meanwhile, we're working hard to help multiple companies who have switched their efforts to making hand sanitizer. They need distilled water to do it. One of our partners is providing thousands of gallons of sanitizer for hospitals nationwide.

We're also working with another partner to provide stainless steel and plexiglass dividers for grocery stores, banks, and more.
Health is especially key for essential employees, so let us do all we can to get them the protection they need. Thank you, everyone, for helping us make this happen!
In Our Free Time
Our amazing employees are following the CDC's guidelines at work; we're minimizing contact, sanitizing surfaces regularly, and – of course – washing our hands. Read more about our COVID-19 Response here.
But employees are also looking for more opportunities to help. One employee even started crocheting mask extenders to donate to our local hospital.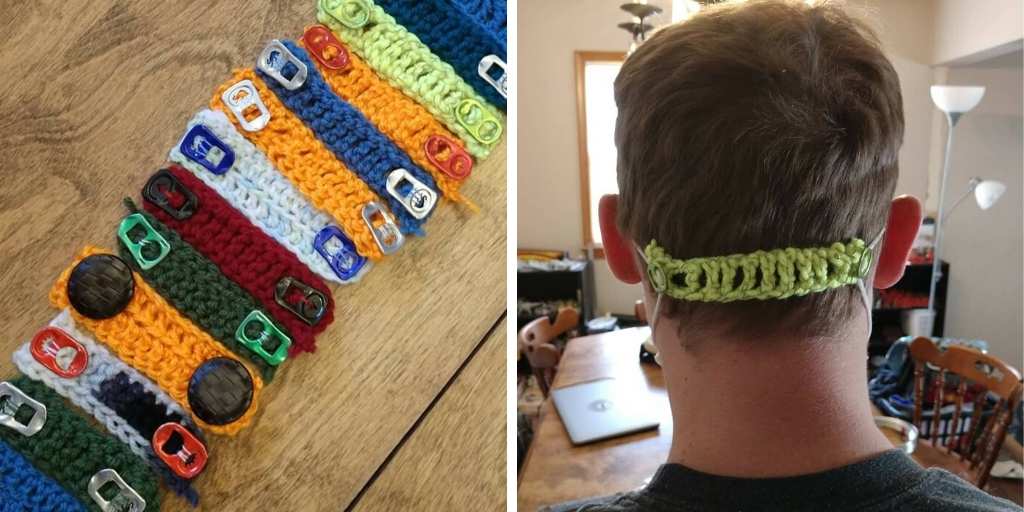 We Will Get Through This Together
Keep your chin up, friends. Stay healthy and stay hydrated! And thank you for all of your support.