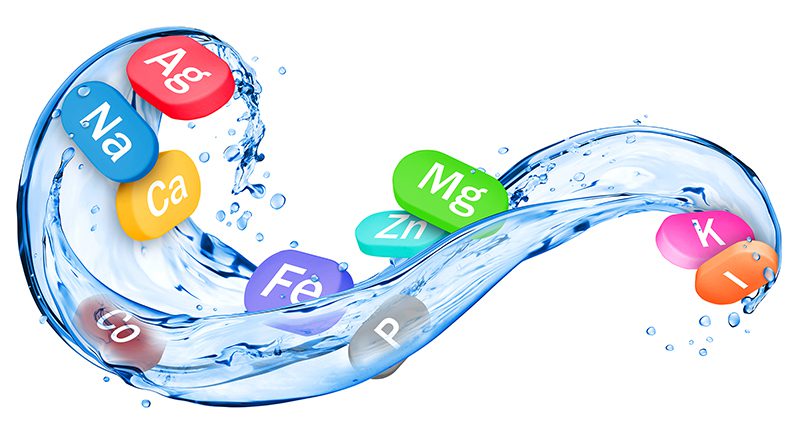 Distilled water is not dead water; if your water is alive, we recommend not drinking it! All joking aside, distilled water is just pure H2O. You don't want anything but H2O going into your body. With all the chemicals, pharmaceuticals, toxins, and pollution, you should ask what is in my tap water or well water. Is there lead, nitrates, or mercury? Some contaminants can make you sick immediately, while others are believed to cause cancer slowly.
Top Contaminants Found in Water
According to the Water Quality Association, the top contaminants in water include the following.
Aluminum
Ammonia
Arsenic
Barium
Cadmium
Chloramine
Chromium
Copper
Fluoride
Bacteria & Viruses
Lead
Nitrates/Nitrites
Mercury
Perchlorate
Radium
Selenium
Silver
Uranium
We urge you to Google your city and water quality report (for example, "Lincoln, NE water quality report") to know what may be in your tap water. For example, Lincoln, Nebraska, where we are located, has arsenic in the water. The amount of arsenic is below the legal limit but still present.  However, according to the Environmental Working Group, arsenic in Lincoln, Nebraska, municipal water supply is 1600x EWG's health guideline!
Excerpt from Lincoln, NE Annual Water Quality Report
"Arsenic, a naturally occurring element associated with soil and rock, is also detected in Lincoln's drinking water and remains below USEPA limits. The Safe Drinking Water standard (the Maximum Contaminant Level) for arsenic is ten parts per billion (ppb). While Lincoln's drinking water meets USEPA's standard, it does contain between 6.9 ppb and 7.3 ppb arsenic based on testing performed in 2021. USEPA's standard balances arsenic's possible health effects against the cost of removing it from drinking water. "
What About the Minerals in Drinking Water?
Water may contain any of the following minerals, but the RDA for adults for each mineral is quite a bit higher than what you could get by drinking tap water. It makes sense that most people get minerals from food and supplements.
Calcium
Calcium has an RDA of 1,000mg a day. It is a large mineral that is hard to break down in the gut. The top sources of calcium are dairy and fortified plant-based milk, cheese, yogurt, fortified orange juice, winter squash, almonds, and leafy greens. (Source: Harvard)
Tap water may have up to 20mg per liter of water. Our question is, what else is in that liter of water? Is it worth 20mg of calcium? How much would your body absorb knowing calcium is not easily broken down and readily bioavailable?
Magnesium
The RDA of magnesium is 420mg a day. Tap water may have up to 10mg of magnesium per liter. You could quickly get your RDA of magnesium from food. One oz. of roasted pumpkin seeds has 156mg of magnesium, and one oz. of dry roasted almonds has 80mg of magnesium. Black beans, yogurt, peanuts, soy milk, cashews, chia seeds, and more have plenty of magnesium. Why risk drinking unknown contaminants in tap water, like pharmaceuticals and microplastics, for only 10mg per liter?
Potassium
There is no RDA for potassium because it's thought most people get enough potassium in their diets. However, it would be set around 1600-2000mg daily. Most get their daily allowance of potassium from dried fruits, beans, lentils, potatoes, spinach, avocado, and bananas. Most tap water does not contain potassium.
Sodium
The RDA is less than 2,300mg of sodium daily. Most people don't have trouble getting enough sodium in their diets. Realistically, most Americans take in too much sodium. A water distiller will remove sodium from your water if present.
Suppose you have a whole house softener and no drinking water system. In that case, you are likely using an ion exchange softener, which exchanges sodium for the hard minerals of calcium and magnesium, so you need a way of removing the sodium. This is especially true for people on low-sodium diets or at risk for heart disease, hypertension, or other conditions.
Bicarbonate
Bicarbonate is a natural component of mineral water.  While some like to use it as a digestive aid, others claim it has health benefits.  Distilled water has a pH of 7, so it is balanced and healthy because it is pure water.
Iron
The RDA of iron is 8 mg daily for men and 18 mg for women. Although present in drinking water, iron is seldom found at concentrations greater than 10 milligrams per liter (mg/L) or ten parts per million. However, as little as 0.3 mg/l can cause water to turn a reddish-brown color. (Source: Illinois Dept of Public Health) Iron can also cause water to taste metallic. "Most iron comes from food since the body cannot easily absorb iron from water." (Source: Minnesota Dept of Public Health)
Zinc
The RDA for zinc is 11 mg daily for men and 8 mg for women. Drinking water usually makes a negligible contribution to zinc intake unless high zinc concentrations result from piping and fittings' corrosion. (Source: World Health Organization)
The EPA Regulates Just Over 100 Chemicals in Drinking Water
As stated earlier, our hometown's water contains arsenic, albeit below the legal limit). It's important to remember that every water supplier has done a cost-benefit analysis. Do you want ANY arsenic in your water for you or your loved ones to consume? "In addition to skin cancer, long-term exposure to arsenic may also cause cancers of the bladder and lungs.  The International Agency for Research on Cancer (IARC) has classified arsenic and arsenic compounds as carcinogenic to humans and stated that arsenic in drinking water is carcinogenic to humans." (Source: World Health Organization)
Pure Water is Worth the Investment
Ultimately, it's up to each individual to decide what they want to put in their bodies. If you are investing in your health by exercising and eating right, it makes sense to invest in pure water too. A Pure Water distiller will remove up to 99.9% of contaminants. Why be exposed to any chemicals? Why should you only be concerned with the pollutants that the EPA tracks? What about emerging risks like PFOAs in drinking water? With a Pure Water distiller, you can rest easy knowing that your water is simply H2O.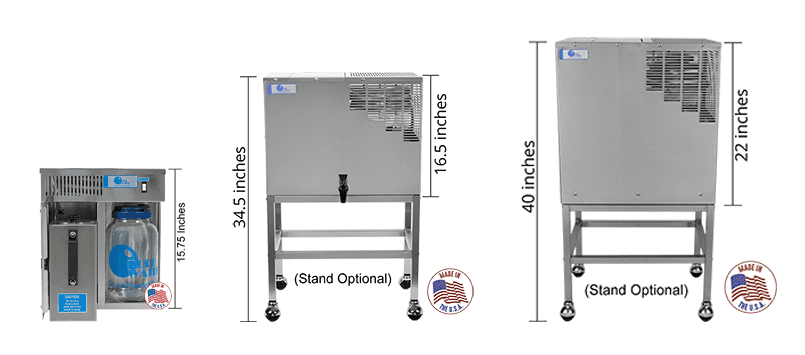 ---
Watercology Newsletter Sign-Up
[hubspot portal="23545771″ id="d26af347-595b-45ed-b9d7-241788009841″ type="form"]