The team at Pure & Secure, LLC is growing!
At Pure & Secure, LLC – the makers of the Pure Water brand – we pride ourselves on having a team of experienced, forward-thinking experts. Two new employees have joined our ranks in the last few months, and we'd like to take a minute to introduce you to them:
Meet Shaun Krzycki
"I don't dream small."
When Shaun joined our R&D team in September, he brought big ideas to continue our mission of improving the world by improving the quality of water. "It's something where I can actually make a difference," said Shaun.
And although he's still learning the ropes here, Shaun is already making a difference. A born innovator, Shaun has over 12 years of aviation, mechanical, and electrical experience. He enjoys taking a nonconventional approach, and he challenges others to think outside the box too.
"I have a lot of experience figuring stuff out," said Shaun, "and my goal is to make the next greatest thing."
Follow us on Social Media to make sure you're the first to know about the latest and greatest coming out of our research and development department!
If you're looking for Shaun beyond work hours, you're most likely to find him outside. He loves to hunt, fish, and camp. He also spends lots of time with his wonderful family. Shaun and his wife, Jodie, have four kids: Kendelle, David, Gabi, and Anders.
Welcome aboard, Shaun! We're excited to have you on the team!
Meet Heidi Garvin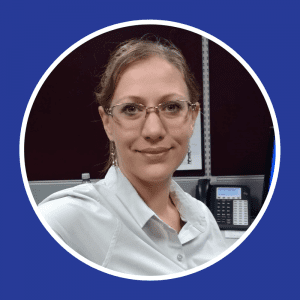 At the beginning of October, Heidi jumped into a role on our marketing team. With over nine years of experience in marketing consulting for over 400 Nebraska businesses, Heidi is now focused on using her knowledge and skills to spread the word about Pure & Secure.
"I'm a strong advocate of education, and a large part of this job is just educating consumers about the quality of their tap water versus the quality of water we can provide them," said Heidi. "We're not just selling distillers; we're selling peace of mind. It's about having more time with your safe, healthy family."
This educational message is already being shared via social media, email, and websites. Heidi is excited to spread the word, including by providing additional resources for dealers and distributors. "Marketing tools change fast these days, and I'm going to make sure we're on the cutting edge," said Heidi.
Follow us on Social Media to make sure you're the first to know about the latest and greatest coming out of our marketing department!
Outside of work, Heidi spends a lot of time with her boyfriend Jordan, walking her English springer spaniel named Obby, playing board games or virtual reality games, and reading.
Welcome, Heidi! We're thrilled you're here!