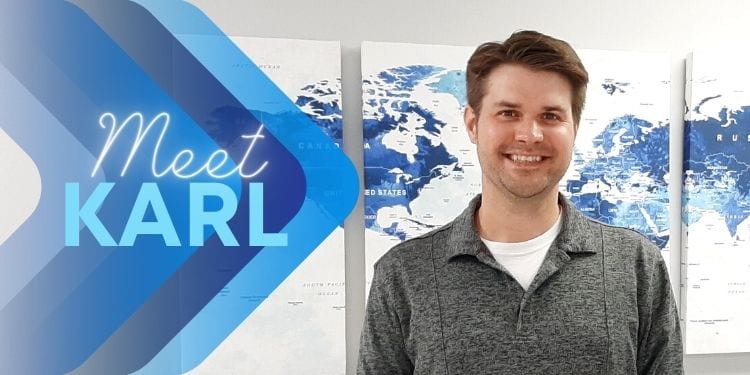 April is an exciting month for all of us at Pure & Secure, LLC – the makers of the Pure Water brand. We're welcoming another amazing member to our team: Karl Wiese, our new project specialist.
Originally from Milford, Nebraska, Karl is a jack-of-all-trades. He has a Bachelor's in English and film, and he has worked in a variety of industries – social media, inventory management, operations, and more. He has experience in appliance sales too!
Now, Karl is starting a new adventure here at Pure & Secure! After he has completed the on-boarding process, Karl will be working on a variety of projects, including video production. Watch for lots more video content coming soon!
"Water shouldn't be complicated," said Karl. "We'll do the hard parts and make it easy for you."
Outside of work, you can often find Karl walking his mini poodle Jimothy or reading while listening to records.
Welcome, Karl! We're thrilled to have you here!
---
Want to help us welcome Karl? His email is Karl@PureAndSecure.com and you can reach his line at 1.402.467.9300 ext. 100.