When cleaning our homes, we often overlook the power of using distilled water as a cleaning agent. Distilled water, free from impurities and minerals, offers numerous benefits for superior cleaning results. This article will explore the advantages of cleaning with distilled water, discuss how to create cleaning solutions using distilled water, and provide three simple recipes for effective DIY cleaning solutions.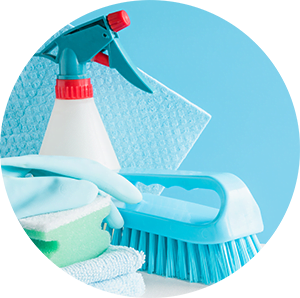 Why Distilled Water Works Well for Cleaning
Distilled water's purity is vital in its effectiveness as a cleaning agent. Here are a few reasons why distilled water is an excellent choice for cleaning:
Free from impurities: Distilled water undergoes a meticulous purification process that removes impurities such as minerals, chemicals, and contaminants. This purity makes it an ideal solvent for cleaning tasks, leaving no residue behind, resulting in streak-free surfaces.

Reduced mineral deposits: Ordinary tap water or well water contains minerals that can leave unsightly deposits on surfaces, mainly when used for cleaning. Distilled water's lack of minerals eliminates the risk of streaks, spots, and residue, ensuring a pristine finish on glass, mirrors, and other smooth surfaces.

Prevents chemical reactions: Some cleaning agents and chemicals can react with minerals found in tap water or well water, diminishing their effectiveness. By using distilled water, you eliminate the possibility of chemical reactions and ensure the full potential of your cleaning products.
Using Distilled Water to Create Cleaning Solutions
Now that we understand the advantages of using distilled water for cleaning let's explore how you can create effective cleaning solutions using this pure and powerful solvent. Here are three simple recipes:
All-Purpose Cleaner
Ingredients:
1 cup distilled water

1 cup white vinegar

10 drops of essential oil (optional for fragrance) The following essential oils work well for cleaning: Lemon, Orange, Lavender, Grapefruit, Peppermint, Tea Tree or Litsea cubeba oil.  Many of these oils also have antimicrobial, antibacterial or antifungal properties.
Instructions: Mix all the ingredients in a spray bottle. Shake well before each use. This all-purpose cleaner is excellent for wiping down countertops, appliances, and other surfaces. The vinegar's acidity helps cut through grease and grime, while the distilled water ensures a streak-free finish.
Glass and Mirror Cleaner
Ingredients:
1 cup distilled water

1 cup rubbing alcohol

1 tablespoon white vinegar
Instructions: Combine all the ingredients in a spray bottle and shake well. This robust glass and mirror cleaner leaves surfaces sparkling clean without streaks or residue. The distilled water's purity guarantees a crystal-clear finish, while the rubbing alcohol helps dissolve tough grime.
Carpet Stain Remover
Ingredients:
1 cup distilled water

1 tablespoon mild and clear dish soap

1 tablespoon white vinegar
Instructions:
Mix the distilled water, clear dish soap, and vinegar in a bowl until well combined.

Apply the mixture to the stained area and gently blot with a clean cloth.

Rinse the area with distilled water and blot dry.
The purity of distilled water prevents any potential residue and ensures effective stain removal.
Examples of Cleaning Tasks Benefiting from Distilled Water
Cleaning Glass Surfaces: When using distilled water with a glass cleaner, you can achieve crystal-clear windows, mirrors, and glass tabletops without streaks or spots.

Household Appliances: Distilled water can be used to clean appliances such as coffee makers, humidifiers, and steam irons. Its purity helps prevent mineral buildup and ensures optimal functioning.

Jewelry Cleaning: Delicate jewelry, such as silver or gemstone pieces, can be safely cleaned with distilled water, avoiding any potential damage caused by tap water or well water minerals.

Steam Cleaners: Using distilled water in steam cleaners prolongs their lifespan by preventing mineral buildup, ensuring efficient operation, and producing steam free from impurities.
Revolutionize Your Cleaning
Incorporating distilled water into your cleaning routine can revolutionize the way you achieve sparkling, spotless results. Its purity eliminates streaks, prevents chemical reactions, and reduces mineral deposits, making it a powerful cleaning agent. Using distilled water in DIY cleaning solutions can create effective, eco-friendly alternatives to commercial cleaners. So, next time you reach for a cleaning solution, consider harnessing the benefits of distilled water for superior cleaning outcomes.