Description
The AquaNui 10G automatic home water distiller produces up to 10 gallons of water per day, and includes a 5-gallon storage tank. Made of durable, long lasting stainless steel, the 10G produces 1 gallon of high-purity distilled every 2.5 hours. The AquaNui 10G has a convenient spigot, a stand with adjustable leveling feet, and a unique steam sterilization feature. This high quality water distiller is the latest line of premium distillers to come from Pure & Secure, LLC. It is also the only modular design, which means the storage tank can be upgraded to a 15 gallon storage tank at any time.
Key Benefits of the AquaNui 8G Automatic Water Distiller:
Produces approximately 10 gallons of water per day (as water is consumed, it automatically produces more)
10-gallon 304-grade stainless steel storage tank
Built-in legs for increased height and ease of use and adjustable feet
Smaller footprint (fits in tight spaces)
Ideal for 4+ People
Long Lasting & Durable
Longest Warranty in the Industry
Green Alternative to Plastic Bottles and No Need for Water Delivery
Removes the widest range of waterborne contaminants (View 3rd Party Lab Results)
Proudly made in the USA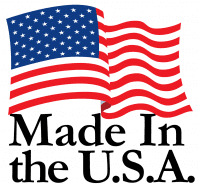 Made In The USA
The AquaNui 10G Automatic Water distiller is proudly designed and manufactured in the USA. Pure and Secure LLC has been manufacturing water distillers for over 50 years.
What's In The Box:
The AquaNui 10G Water Distiller
An activated carbon pre-filter
A saddle-tapping valve (to connect the unit to a water line) – May not comply with regulations in certain areas. Please contact us for other hookup options. Check with local codes as a plumber may be required for installation.
Optional Add-ons:
Maintenance:
Drain the boiling tank approximately every 2-3 weeks
Clean the boiling tank approximately once a month
Replace the carbon filter approximately every 3 months
Steam sterilize the unit approximately every 6 months to 1 year
Note: If you live in an area where the water quality is exceptionally poor, you may need to increase the frequency of your care.
Placement:
The AquaNui 10G must be placed near a water line.
The AquaNui 10G must have at least 3 inches of clearance above and around the machine. This is needed for ventilation.
DO NOT run the AquaNui 10G water distiller in a small enclosed space, like a cupboard or under the sink
Specifications:
item # 21598
Width: 12.75"
Depth: 12"
Height: 45" with 10 gal. Storage Tank
Shipping Weight: 58lbs. with 10 gal. Storage Tank
Machine Weight: 47lbs. with 10 gal. Storage Tank
Current Draw: 120V, 10.5 amps
Total Wattage: 1250 watts
distilling capacity: 10 gallons per day (approx. 40 liters)
storage capacity: 10 gallons
Distilled Water Uses
Curious about what you can use distilled water for other than drinking water? Try using it for Cooking & Baking, Ice Cubes, Baby Formula, Coffee & Tea, Drinking Water for Dogs & Cats, Humidifiers, CPAP Machines,  Irons, Humidors, Plants & Seeds, Washing Your Face and Hair, or Filling Batteries.
Enjoy drinking water again with our easy-to-use AquaNui Automatic Electric Water Distiller!