Do plants like distilled water? Yes! Plant enthusiasts everywhere know that distilled water is excellent for all types of plants, germinating seeds, and it's also perfect for sprouting. There are several reasons why distilled water is preferred over other types of water, including tap water. If you want shiny, healthy plants, give them the closest thing to rainwater, which is distilled water.
How is Distilled Water Made?
Distilled water is produced by a process much like the natural process of water purification that happens daily on this planet. Water evaporates, condenses, and rains down as fresh, clean water. This process is called the hydrologic cycle. A Pure Water distillation system heats water, then as it travels through the condensing coil, it is cooled down by the fan, and is collected as clean, pure water in a jar, or stainless steel tank. Contaminants like sodium are left behind in the boiling tank.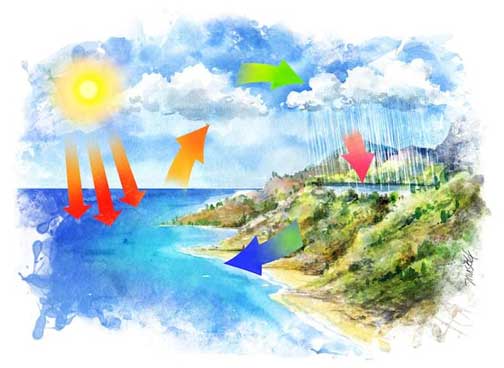 Benefits of Using Distilled Water for Plants
Using distilled water on houseplants is a must. Because they are potted, households are susceptible to toxic buildup from chemicals in tap water being continuously given to it. For example, chemicals like chlorine are not good for plants (or people). Softened water is also not helpful for plants because of the added sodium. Distilled water ideal as it is 99+% pure water. Are you tired of leaves with water spots? Spray, wipe or mist leaves with distilled water to have luxuriously shiny leaves.
What Else Does My Plant Need?
Your houseplants need the proper watering schedule. Look for care information on each plant and determine the appropriate plan. There are also apps you can download to keep you on track. Make sure you re-pot the plant when necessary to keep roots loose and give your plant more room. Checking your pots every year is helpful. Add fertilizer when needed and aerate your soil. Lastly, give your plant the appropriate amount of sunlight, and you will have the kind of plants that light up a room.
Distilled Water for Germinating Seeds
Germinating seeds can be so much fun for all ages. Watching seeds grow into small plants can be an excellent learning moment for children. For others, it's a great activity that will cheer anyone up and get you in the mood for spring. It's also much less expensive to start plants from seeds and the perfect way to get your vegetable garden off to a healthy start. Give seedlings high-quality soil and plant them in wide shallow containers. It's advisable to keep the soil moist but not overwater and provide plenty of sunshine.
A good suggestion is to place the containers in another container with a little distilled water that can be soaked up. Also, a little spray of distilled water won't hurt the seedlings, while a watering can might damage seedlings. You'll see your seeds growing into healthy young plants in no time.
Distilled Water for Sprouting
So many people use sprouting as a way to add extra nutrition to their diet. Sprouts are delicious on salads, sandwiches, soups, and much more. They offer much-needed fiber and are said to act as a prebiotic for good bacteria.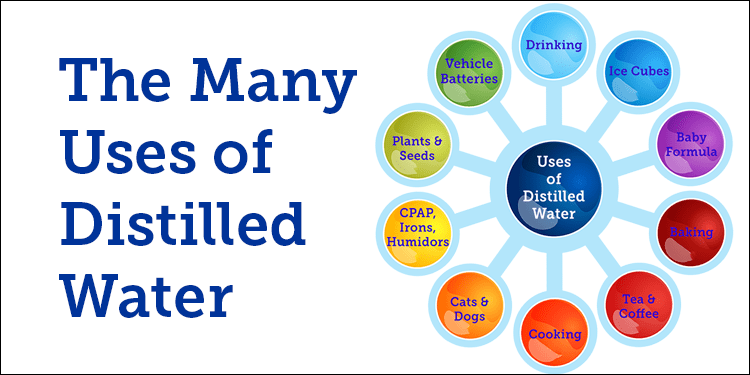 How Do I Sprout Seeds?
To sprout seeds use three parts distilled water one part seeds. Place your seeds in distilled water for the recommended time per seed type. Then rinse them with distilled water and repeat this process twice a day for as many days as it takes to sprout those particular seeds. Many seeds only take one to six days to sprout. Legumes take two to five days, and grains can take one to four days. It's the process of initial soak and repeated rinsing that keeps the sprouts hydrated and growing. Make sure you leave your container, like a sprouting jar, in a well-ventilated area.
Why should you use distilled water for sprouting? If you are sprouting for health reasons, distilled water is the cleanest, healthiest drinking water on Earth. It also gives your sprouts a chance to grow well without interference from chemicals found in tap water like chlorine or fluoride, not to mention unknown toxins that might be found like arsenic, lead, iron, bacteria, or viruses.
Plants Love Distilled Water
As you can see, plants benefit from distilled water because it is much like rainwater. It has been purified by a process very similar to the hydrologic cycle. Distilled water doesn't add chlorine into potted plants or add unknown toxins to your seeds or sprouts. Don't wait; take your plants to the next level with distilled water.
Other Uses for Distilled Water
Distilled water is the best drinking water, but it also has so many other fantastic uses! Get the most out of your distilled water by making sure you use it for ice, coffee, tea, baby formula, humidifiers, irons and so much more.
---
Watercology Newsletter Sign-Up
[hubspot portal="23545771″ id="d26af347-595b-45ed-b9d7-241788009841″ type="form"]